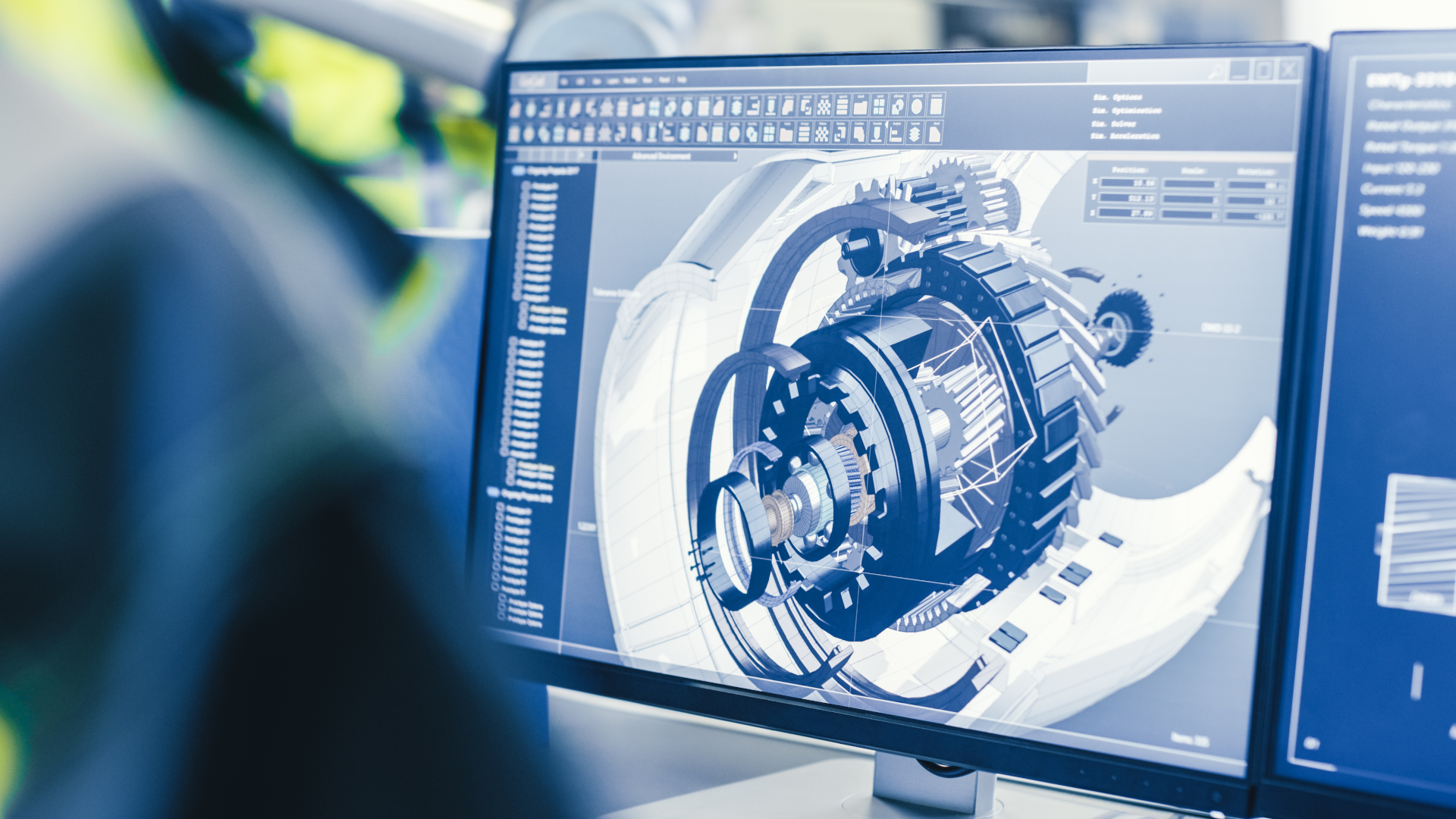 State-of-Art
Computational Engineering
At GIVE we try our best to not just satisfy our customers but amaze them. Keeping our team always learning and developing, we strive to improve our quality and deliver innovative solutions. Engineering Analysis has always been our strongest asset. Either we talk for a complete product development or we support our customers with specific stages of advanced structural analysis.
Starting from our cornerstone which traditionally has been the whole spectrum of structural analyses, we have built significant expertise on a multitude of simulation types.
Holistic approach
We can simulate what we can imagine
Advanced Structural Analysis
Through state-of-art FEM software, hand calculations and unique in-house developed tools, we are able to simulate, predict and tune a product's real behavior accurately. We can see if it will break, wear, or perform, without the need for expensive prototyping and testing. GIVE and its team of technical consulting engineers have extensive experience in advanced simulation tools and a solid theoretical background on structural analysis. The world of motorsports and F1 has taught us how to strive for speed and accuracy, as well as to always pay attention to detail. Some of the most representative analyses are:
Linear Analysis
Quasi-static Analysis
Full Assemblies Simulation
Dynamic/Crash Simulations & Impact
Thermo-mechanical Analysis
Frequency Response & Modal Analysis
Durability & Fatigue
Advanced Material Modelling
Composite Material Analysis
Today, advanced structural analysis expertise is not complete without optimisation capabilities. Our passion for efficient structures puts optimization in the center of all design, analysis and development work we do. From topology to morphing, metals to composites, we cover all the modern optimization methods.
Topology
Shape Optimization
Size Optimization
Composites optimization
Design for Manufacturing
Morphing
Multi-disciplinary optimization
Multi-physics
Our technical consulting engineering in the field of dynamics simulations from material non-linearities or contact all the way to dynamic phenomena, impact, material failure and crack propagation, crash tests, etc. We have been involved in a range of crash simulation (ECE R94, R95) for the automotive and motorsports focusing on overall vehicle passive & active safety.
Non-linear phenomena
Large displacements
Crash analysis
Vehicle Safety
Implicit + Explicit solvers
Contact, friction, dissipation
Creep and stress relaxation
Material damage
Fracture mechanics & crack propagation
Material Wear
Buckling
Materials, Failure & Durability Analysis
We focus on making things lighter, stronger and more efficient. We specialize in analyzing composite high-performance applications and structures, using the latest models and methods, as well as special, in-house developed tools. Our highly experienced team, who understand materials and manufacturing, can deliver advanced structural analysis solutions all the way from concept to manufacturing – from single components to advanced assemblies – ensuring that the full performance benefits of composite materials are incorporated in any structural design. We pride ourselves on high-level technical expertise on lightweight structures, composite materials and failure analysis.
Concept Feasibility
Laminate theory
Advanced composite simulations
Failure analysis
Crack propagation & Delamination
Composites Structural Optimization
Development of composite analysis tools
Computational Fluid Dynamics
External or internal flow? Low or high Mach number? Adiabatic or heat transfer boundaries? What about the modeling of turbulence? Whatever the question or technical problem, our expertise in flow, heat transfer and thermo-mechanical calculations, based on our experience in the aeronautical industry, allows us to be in the position to provide all the answers you need. Having been involved in a number of high-profile projects, our technical consulting engineer can identify and propose the most suitable method, always considering the complexity of the problem, the desired accuracy and the available time and budget.
From detailed component analysis to full systems performance, we provide a range of services to help you explore designs for external or internal flows, heat transfer, turbulence, compressible flows and non-Newtonian materials. Our tools include:
Steady-state and transient CFD
Cooling and heat exchangers
Incompressible and compressible flows
RANS and LES turbulence modeling
Systems aero-thermodynamic analysis
Electromechanical Design & Analysis
GIVE is a structural design engineering company, focusing not only to support its customers with the best design and advanced structural analysis services but also through continuous R&D- help develop innovative products towards a more sustainable future. We have a growing team of mechanical and electrical engineering experts experienced in developing advanced embedded systems and electronics, and focused on developing from scratch to final product advanced electromechanical systems.
The last few years we have been heavily involved in vehicle electrification programs as well as in extensive R&D on innovative systems for EVs. We have designed and developed a unique active battery management system for multiple battery EVs, that optimizes the performance and life of batteries.
We have been developing battery packs with maximum energy density and uncompromised performance. Our battery pack designs have focused on innovative ideas to pack and protect the cells, as well as ways to monitor and regulate the operating temperatures. Our technical consulting engineer work with EVs has GIVEn us a solid understanding of the phenomena involved as well as the best approach in developing products for the EVs of the future.
Dynamics & Kinematics Analysis
At GIVE, we can perform advanced structural analysis that enables easy simulation and virtual testing of prototype mechanical systems, in a fraction of the time and cost, required for physical build and testing. From robotics to full vehicle analysis we can set-up the models and methodologies to understand the behavior of physical systems.
Our expertise and specialization lies in the automotive & motorsports, with our involvement in multi-body dynamics of full vehicle assemblies has helped us to understand not only their dynamics and road behavior in different terrains, but understand the impact of this behavior all the way, into the overall NVH performance of the vehicle and comfort of its passengers.Our experience and involvement includes:
Rigid or flexible multi-body systems
Kinetics and kinematics
Sensitivity analysis
Vibration analysis
Vehicle Design & Testing
Coupled kinematic & Structural analysis
Durability & life-cycle analysis
Design of control systems and algorithms